We work with large corporates to develop co-branded products to increase their SDGs' impact and reach global audiences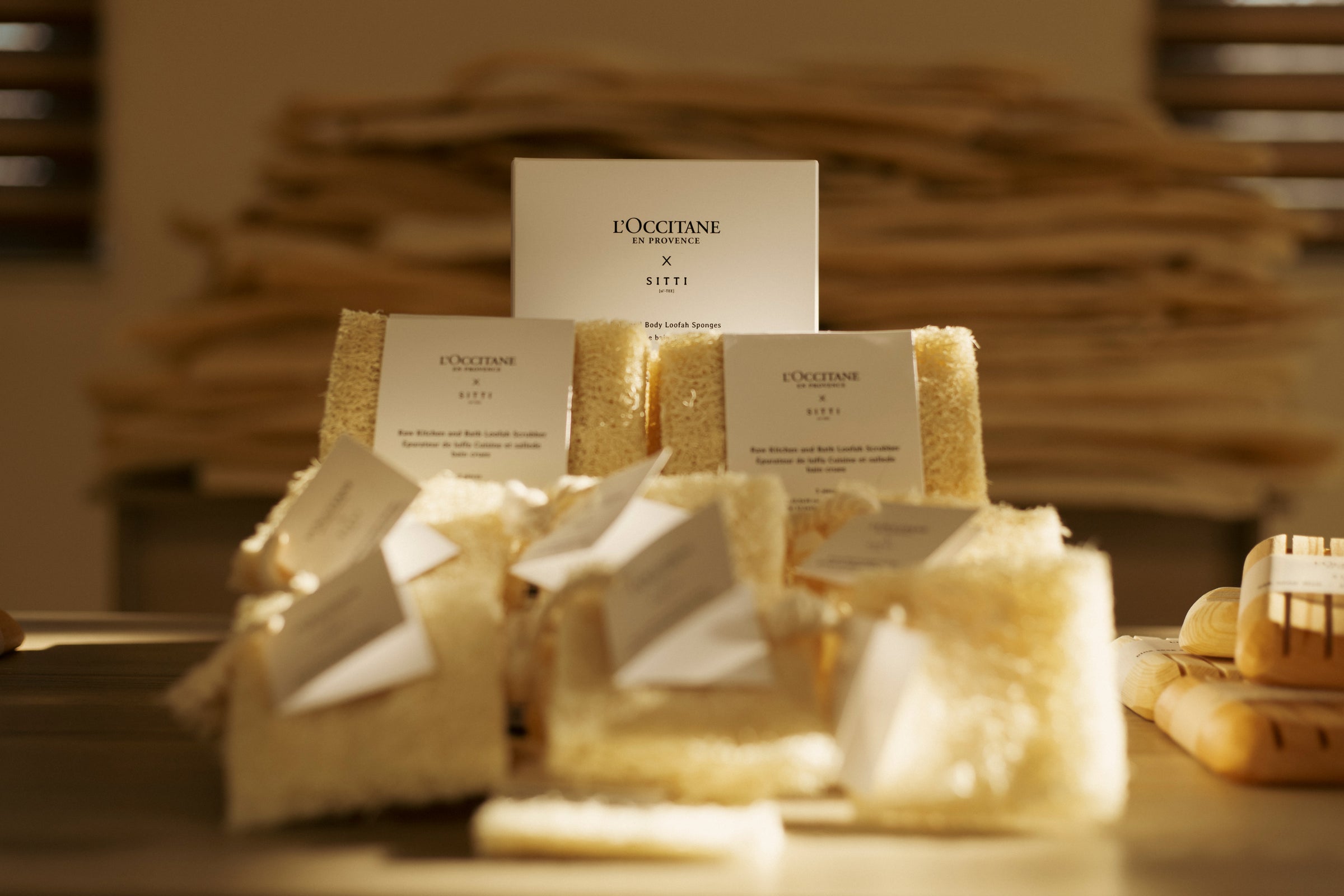 ramadan campaign
L'Occitane Partnership
In 2022, L'Occitane Middle East approached SITTI with the goal of
launching an impactful gift-with-purchase campaign for the 2023 Ramadan season. The L'Occitane partnership resulted in the largest
revenue-generating partnership for SITTI to-date. 
go to collab page
who we are
SITTI Social Enterprise
SITTI is a conscious lifestyle brand committed to the self-reliance of refugee and displaced communities through long-term employment opportunities and skill development training, empowered by an inclusive global economy.
mission
Refugee Self-Reliance
Our mission is to achieve self-reliance for refugee and displaced communities.
values
Rooted in Tradition
"Sitti" (si-Tee) means my Grandmother in Arabic. Authenticity, inclusivity, self-reliance and sustainability are the values we inherited from our ancestors, passed down over generations. Sitti is a state of mind that transcends borders, rooted in tradition.
our process
Handmade Products
Each bar of soap is made by hand. Immeasurable love, skill and patience goes into every product. Cold-press olive oil soap must dry for at least 30 days before making its way to a customer. The time it takes to make each batch of Sitti soap represents the commitment of each woman to her family, her community, and her culture. Sitti works hard to create beautiful products for you and your family.
CAMPAIGNS
Brand Partnerships
Pair large text with an image to tell a story, explain a detail about your product, or describe a new promotion.
Sustainable Development Goals SDGs
Sitti supports the UN Sustainable Development Goals (SDGs): SDG 1: End
poverty in all its forms; SDG 5: Achieve gender equality and empower all
women and girls; SDG 8: Promote sustained, inclusive and sustainable
economic growth, full and productive employment and decent work for all,
and SDG 10: Reduced inequalities within and among countries.