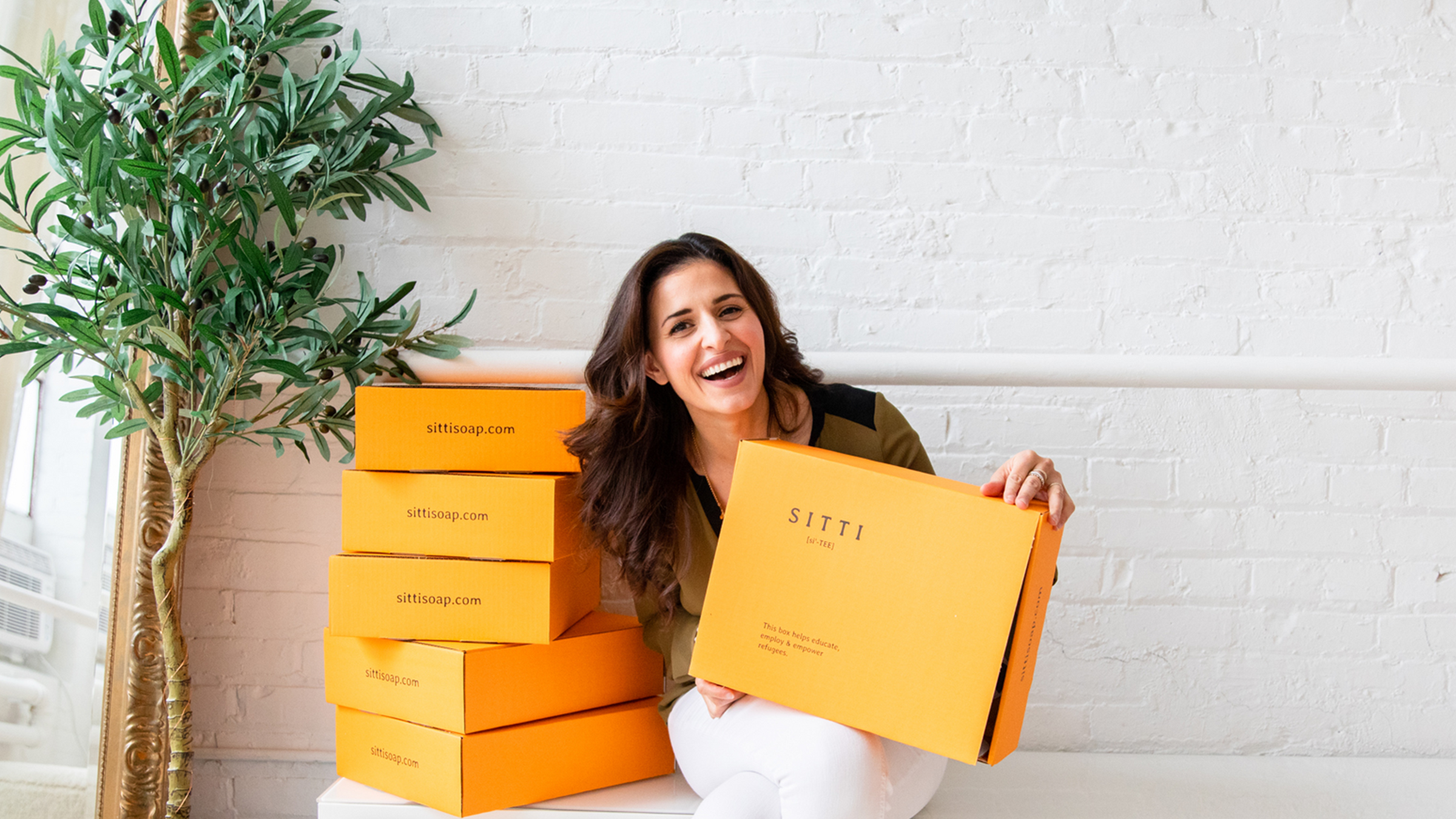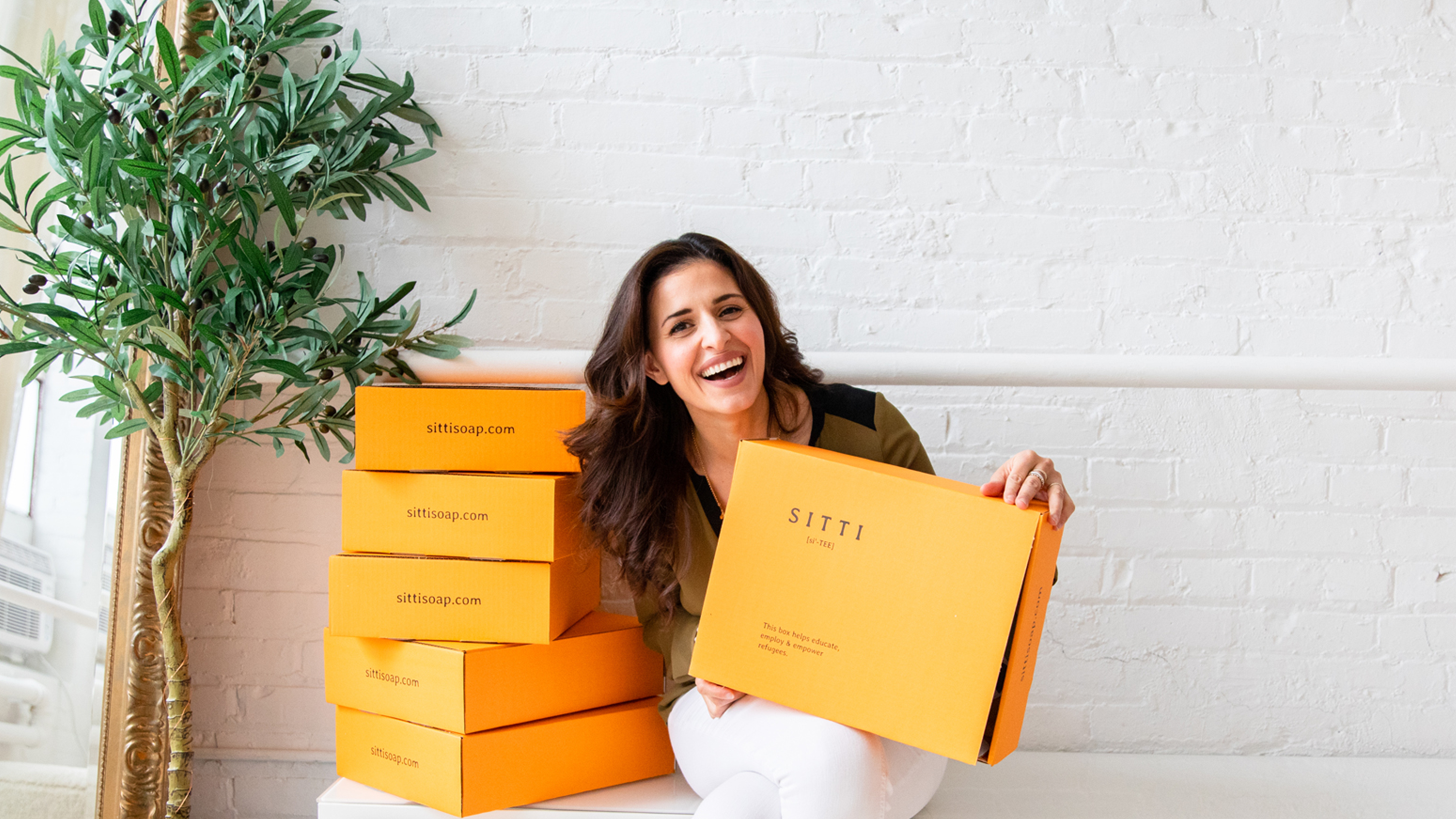 Contributing to Refugee self-reliance. One box at a time!
A Gift Box That Truly Gives Back
Each Sitti Box exemplifies the values of authenticity, inclusivity, community, self-reliance, and sustainability.
Each Box delivers joy and beauty to those who receive it, while also promoting the self-determination of the refugee community.
The gift of Sitti products means sustainable employment and continuing education opportunities for refugee women and men.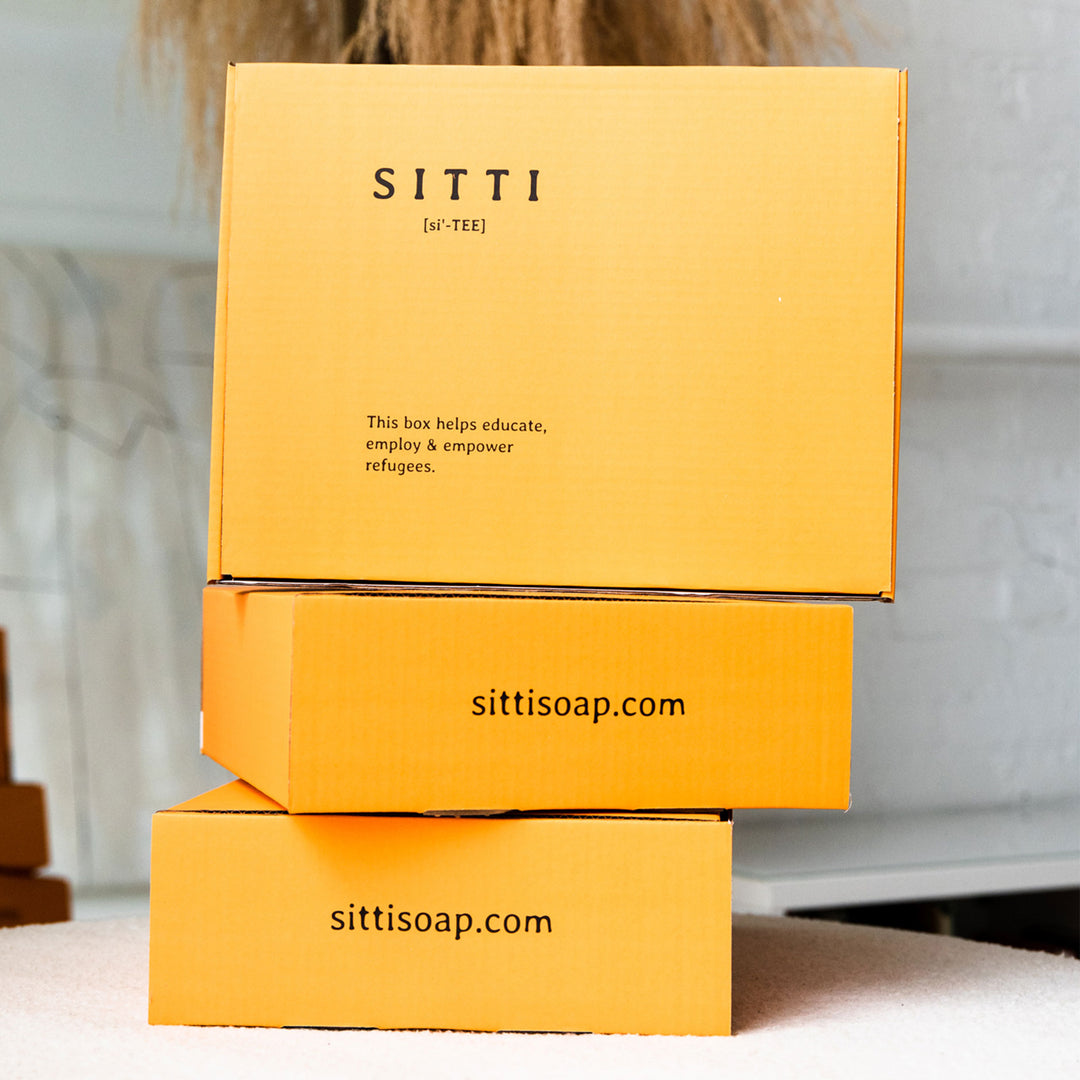 box 1
Women-Owned Sitti Box
The Women-Owned Sitti Box celebrates women-owned and innovative lifestyle brands, featuring a variety of products from the Sitti line, alongside high-quality products carefully curated from an inspiring group of nine women-owned
brands.
LOS ANGELES, CA, USA
Fiona G.
"Opening the Sitti box was such a beautiful moment. I was overwhelmed by the grace and beauty of each of the contents, and the thought of the brave, good, talented people behind them. Every item will add something useful and beautiful to my life."
Box 2
Refugee-Led Sitti Box
The Refugee-Led Sitti Box elevates
the stories of the people behind
refugee-led brands and their products. Each box includes a
selection of full-size products from
the Sitti line, alongside hand-curated
products from eight purpose-driven
brands supporting the self-reliance of the global refugee community.
Toronto, ON, Canada
Chelsea
"This box was perfect to gift to my friends and family. I gifted one to my sister and best friend and it was just the best thing ever. Highly curated items made with purpose - I was surprised with how many items were included inside. Full-sized and premium quality."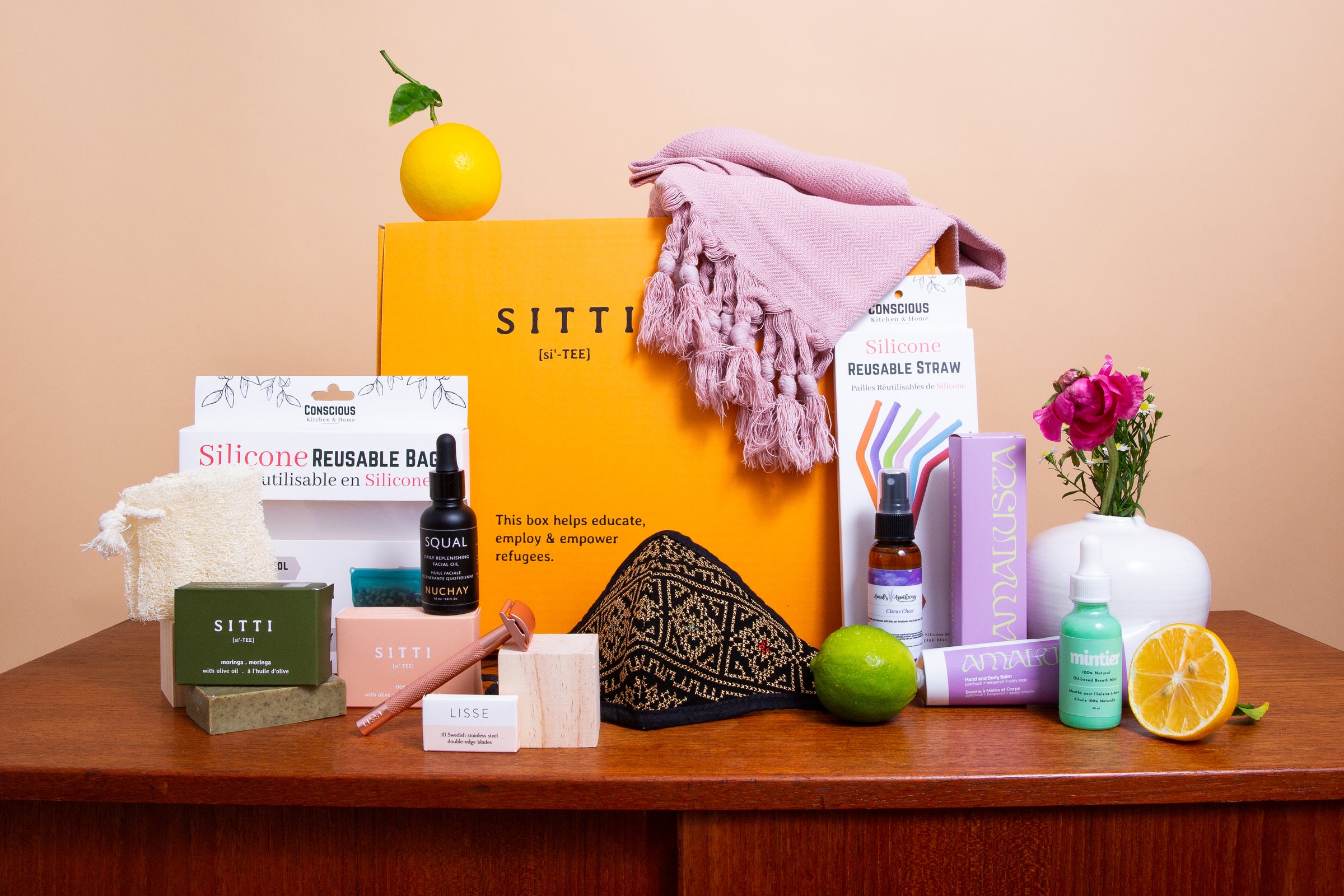 box 3
Conscious Earth & Body Box
The Conscious Earth & Body Box is all about sustainable self-care. It has everything you need to build sustainability into your daily routine and rituals. This box is about more than taking care of ourselves; it's about taking care of the earth that cares abundantly for us.
PERSONALIZE A SITTI BOX
Make it Special
Customize packaging
(i.e. ribbons, boxes with company
or organization logo)
Personalize cards
Ship direct to recipients